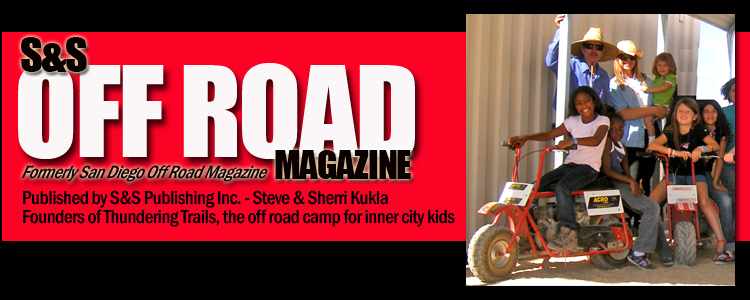 Thank you for
reading S&S
Off Road Magazine!
Renew your
subscription here!
Formerly San Diego Off Road the magazine has been published BY off roaders FOR off roaders since 1982!
BEST DEAL - 3 YEAR RENEWAL
ONLY $42
2 year subscription - $29

1 year subscription - $16

Thank you for continuing to be a part of our family of subscribers!
---
Need a copy of the current issue?
Need a back issue? Order here!
Click on the quantity below and then in the Comments section of
your order form tell us which month and year you want.
(You can combine issues in the orders of multiple copies.)