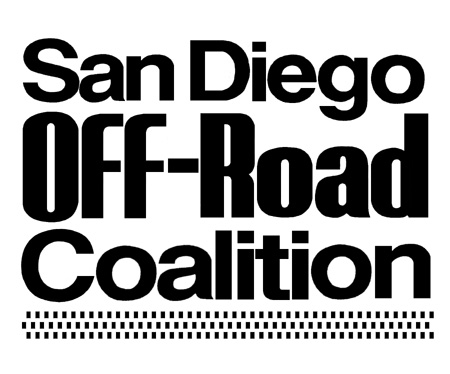 For a donation of only $25 for an individual membership, $35 for a family, $50 for a club or $100 for a business membership you receive:
· A one-year membership in SDORC
· An SDORC logo sticker
· Membership in information e-mail list
· A subscription to the SDORC newsletter
· Discounts at Preferred Merchants
· An attractive wallet-size membership card
We are pleased to endorse San Diego Off Road Coalition. We encourage all off roaders to join this important organization.
SDORC is a non-profit off road organization completely separate and distinct from San Diego Off Road Magazine.
To show our support of SDORC we provide a way to join on-line from our website. When you use our website to join SDORC, we forward your info and payment to the membership chairman of SDORC. You will receive all membership materials directly from them.